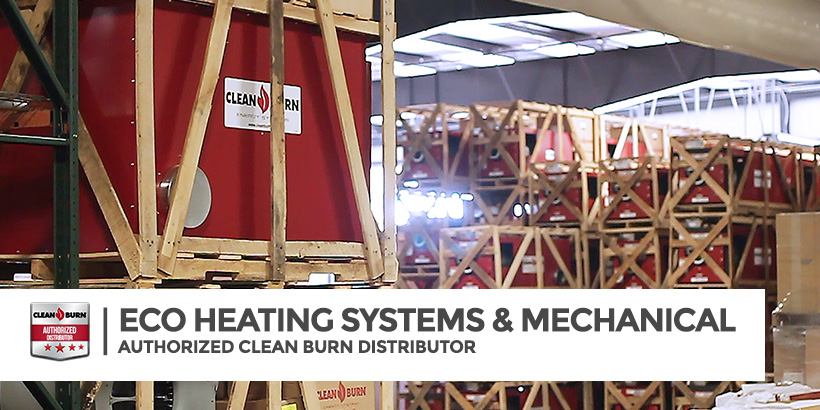 COMPANY OVERVIEW
Custom Heating Solutions
Eco Heating Systems & Mechanical is a licensed and insured heating contractor specializing in Clean Burn waste oil furnaces and boilers. Our main office is located in Linthicum Heights, MD and we have service locations throughout Maryland, Pennsylvania, & Southern Delaware for your convenience. Quality on-site service and installation is our speciality. We're open 7:00am to 5:00pm M-F and offer phone support: (410) 970-9083
Eco Heating Systems & Mechanical is the exclusive Authorized Clean Burn Distributor for Maryland, Pennsylvania, & Southern Delaware. Sales, service, and installation of waste oil heating systems is all we do. With Clean Burn® Authorized Service and Installation Technicians on staff, prompt and reliable service is always just a phone call away.
Here For Your Business
We represent Clean Burn throughout all of Maryland, Pennsylvania, & Southern Delaware, and we welcome the opportunity to serve you. If you have someone that is taking good care of your furnace and are happy with it, then stay with them. But if you're looking for better service, or even a new Clean Burn, we can help.
Each service truck in Eco Heating Systems & Mechanical's fleet is fully stocked with parts and equipment so your furnace can be fixed correctly on the first stop. We will work hard to earn your confidence and trust.
Mission & Core Values

"We produce and market the highest quality alternative energy products with unparalleled customer service and product support from our employees and business partners."
CORE VALUES
Excellence: We continuously strive for excellence in the products we offer and services we provide. We are committed to personal excellence and self improvement. Excellence is an attitude – It is more than a business strategy for success
People Matter: We value and respect our employees as people, not just the skills they bring to the workplace. We spend a large part of our lives at work, so the environment is not only FUN but also a SAFE place where people are developed and encouraged to be all they can be.
Integrity: We are committed to personal and corporate integrity in everything we do. We will always treat each other and our business partners fairly, honestly and directly in all of our business decisions and daily activities.
Accountability: We are accountable for the decisions that we make. We will stand behind our commitments, actions, and results to our customers, partners and employees.
Community Involvement: We share our successes and abilities with those around us. We will give of our time and resources to impact the communities we serve.